Introduction
Our framework has a custom post type called portfolio that you can use to create lists / galleries of certain items. Some example uses would be for websites & projects you have completed, a stamp collection, business partners & clients, art, products, etc etc.
The portfolio posts are for creating special lists and collections so they do not display in your blog, archive, or search pages like the regular posts do. You would display them in your pages with our portfolio shortcodes in a list or grid format.
Live examples: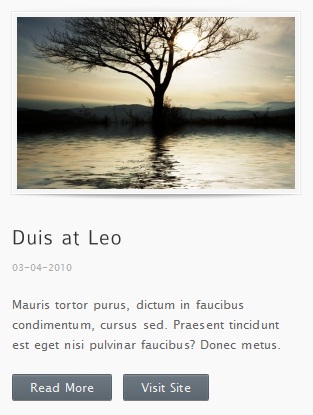 Creating your portfolio posts
To get started you will first need to create some portfolio posts. Login to your dashboard and as seen in the image to the right you will find a section for creating new portfolio posts.
As you create your portfolio posts make sure to look over all of the options and configure them as well. See here for an overview of all of the portfolio post options.
The important thing to remember is to make sure that you set a featured image for each portfolio post. Otherwise they will not display when you use the portfolio shortcode.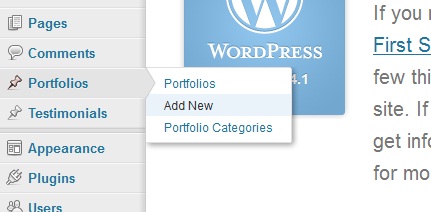 Setting the featured image
When you edit your portfolio posts look on the right hand side for the featured image option as seen in the image to the right. Click on this and then upload an image or select one from your media library.

NOTE: Make sure to set the featured image in your portfolio posts or they will not display.
When you select the image you wish to use scroll down a bit among the image settings and you will see a link at the bottom where you can set it as the featured image (example on right).

Using our portfolio shortcode to display your portfolio posts
The next step would be to display your portfolio posts. Create a new page and use our shortcode generator to customize and insert our portfolio shortcodes into the page.