Introduction
Navigate to Dashboard -> Testimonials -> Add New to see the testimonial edit screen. Our testimonials are a custom post type and are only used with our widgets and shortcodes so they do not need a title or a WYSIWYG editor.
Instead you will see fields for setting the testimonial image, name, URL and content.
When your done creating your testimonials you can display them with our testimonial shortcodes.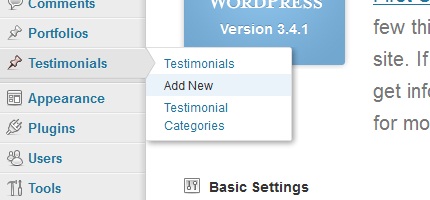 Image
The first option you will see is for the image. You can choose to upload your own image or use a gravatar.
To use a gravatar you would just type out the email of whoever wrote the testimonial and make sure they have registered their email with the gravatar service, https://en.gravatar.com/.


Name
Type out the name of whoever wrote the testimonial. It will display beneath the testimonial content and before the website URL.

Website name
If you want to just display the website URL then leave this blank. If you fill this out then it will take the place of the website URL but still be linkable.

Website URL
The website link will display after your name. Type out the URL to whatever website you wish to display or leave it blank.

Testimonial content
And here you can type out the main content of your testimonial which will display first.