Introduction
The footer has it's own widget areas called the "footer widget areas". You can set the column layout for them here.
You can also set the default outro for all of your pages and the copyright text for the sub footer. The sub footer also has a menu area called the "Footer Links" which you can set in Dashboard -> Appearance -> Menus.

Your footer can have between 1 - 6 widget areas. You can choose between how many columns you want by selecting the corresponding icon.
Your footer widget areas in Dashboard -> Appearance -> Widgets will update depending on which layout you choose.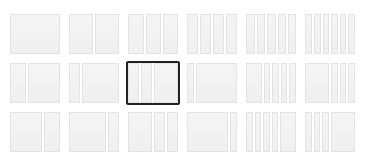 In case you do not want any widgets to display in the footer at all then you would check this.

The footer outro text, very similar to the intro text, will display on all of your pages if you have it set. It will display just above the footer.
A lot of people like to place quotes or latest news / events here so everyone can see them.

Copyright text
When you set the copyright text it will usually display below the footer on the left hand side, depending on which theme your using.

The Other Admin Panels