Shortcode Generator
Instead of typing out your shortcode you can also use our shortcode generator. Learn More
Fancy Tables
The fancy table shortcodes are much like the fancy lists shortcodes, pretty easy to use. You just surround your table HTML with the shortcode and it will be styled.
There are two styles, the fancy_table, and the minimal_table which will take on the color scheme of your skin.
In case you want to change some of the CSS you can find it in /lib/shortcodes/shortcodes.css.
As for building your table HTML there are lots of tutorials online to get started with.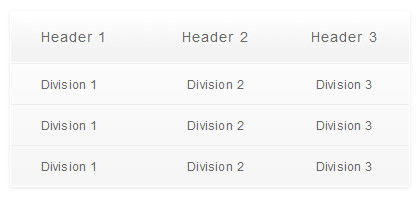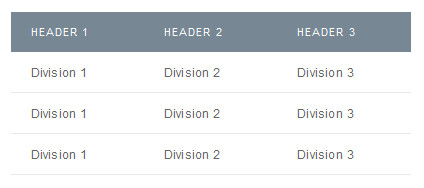 Syntax:

[fancy_table]
insert table HTML
[/fancy_table]

[minimal_table]
insert table HTML
[/minimal_table]

Example:

[fancy_table]
<table>
<th></th>
<th>1</th>
<th>2</th>
<th>3</th>
</tr>
<tr>
<td>A</td>
<td>A1</td>
<td>A2</td>
<td>A3</td>
</tr>
<tr>
<td>B</td>
<td>B1</td>
<td>B2</td>
<td>B3</td>
<tr>
<td>C</td>
<td>C1</td>
<td>C2</td>
<td>C3</td>
</tr>
</table> 
[/fancy_table]

[minimal_table]
<table>
<tr>
<th>Fruits</th>
<th>Vegetables</th>
<th>Meats</th>
</tr>
<tr>
<td>Apple</td>
<td>Lettuce</td>
<td>Fish</td>
</tr>
<tr>
<td>Orange</td>
<td>Corn</td>
<td>Beef</td>
</tr>
<tr>
<td>Banana</td>
<td>Tomato</td>
<td>Chicken</td>
</tr>
</table> 
[/minimal_table]