To get started in editing your skins navigate to Dashboard -> [Your Theme] -> Skins.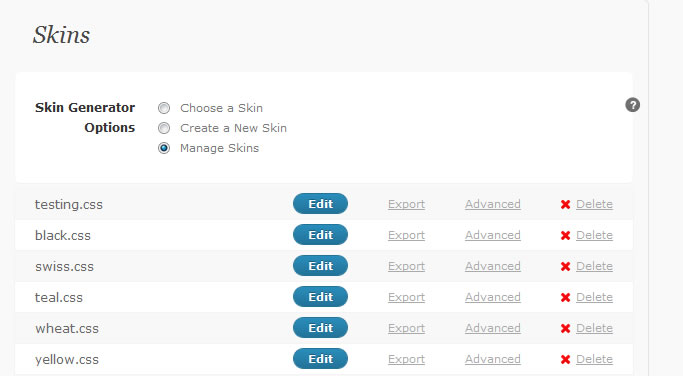 You should see a page similar to the image above. Select the "Manage Skins" option and a list of your available skins will appear. Go ahead and click on the Edit button and you can start editing the various sections and elements of that specific theme.
In the image above you can see the different parts of your theme such as header, main content, footer, etc etc. Click on each section to expand the options and edit them. You can pretty much change every part that you need to including images, borders, colors, fonts, sizes, font decoration, etc etc.
When you are done editing you will have the choice of saving the skin or saving it as a new skin as seen in the following image.

You may also want to read up on our creating a new skin page for additional info.
Other Skinning Resources